I received this book for free from Celebrate LIt Bloggers in exchange for an honest review. This does not affect my opinion of the book or the content of my review.
This Treacherous Journey (Heart of the Mountains, #1)

by Misty M. Beller
Published by Misty M. Beller Books, Inc. Genres: Christian, Clean & Wholesome, Fiction, Historical, Romance
Source: Celebrate LIt Bloggers
Goodreads


A Christian Historical Romance novel.

Widowed and with child, Emma Malcom is fleeing from the reward offered for her arrest. She's innocent of the dirty dealings her deceased husband orchestrated, but the angry townspeople didn't stop to listen to her defense before she narrowly escaped with her life. Now, she and her twin brother, Joseph, must battle the mountain wilderness of the Rockies to reach Canada and the clean start she craves. But when a fall from the rocky cliff leaves Joseph wounded and weak, could the strange mountain man they encounter be God's gift to see them to safety?

Simeon Grant makes bad choices. His deceased wife and twin babies are lost to him now because of his reckless decisions, and the penance he pays by living alone in this mountain wilderness is only a small piece of what he thinks he deserves. When a city woman, heavy with child, appears on his doorstep with her injured brother, her presence resurrects the memories he's worked so hard to forget. And when she asks for his help to travel deeper into the mountain country, he can't help wonder why God would force him to relive the same mistakes he's already suffered through. Or maybe taking these two to safety could be the way to redeem himself.

But when their travels prove more treacherous than he imagined, Simeon finds himself pressing the limits of his ability to keep Emma and her brother safe. Can he overcome the past that haunts him to be the man she needs? Will Emma break through the walls around Simeon's heart before it's too late, or will the dangers of these mountains be the end of them all?
You know the phrase don't judge a book by its cover….ya for this applied to this book. I usually am one to look into a book more if I love the cover, especially if its a new to me author, but this cover didn't appeal to me or catch my attention. So Im very glad I gave it a second glance.
So first things first, this book had me in tears even before the first chapter! The prequel was soooo sad be sure to have the tissues with you!
I really enjoyed this story! like really really enjoyed it, with one minor issue I get but it felt a bit odd, but I'll get to that later.
I couldn't put the book down,  I just had to know what was gonna happen next and if they'd get to Canada ok. The Characters felt so real and I just loved getting to know them. The picture of Emma in my head doesn't fit the girl on the cover, she seemed to stern I guess.
And Simeon…I just loved watching him soften from his mountain man/hermit crabness…and I'm gonna be honest for over half the book I kept reading it as Simon…I know, I know I need to take more time to make sure I read the name right….I have no idea why it took me so long to realize it.
I wish we could have gotten to know Joseph a bit more…..is the next book about him???? Misty I kind of need it to be, K???
Oh and I really felt like there was a story there with Emma and Josephs aunt…so I kinda looked through her past books hoping to find it lol.
Okay so the one thing I had an issue with. For most of the book the point of view was either Simeon or Emma….we had just on glimpse of Joseph's pov….I liked seeing things from his view and I understand why it was done but t me it felt slightly out of place if his pov was sprinkled though out I wouldn't have an issue with it but just once for a tiny segment just because something that happened when he was alone was something we needed to know for later was a bit of stretch for me. Like I said though it was my only issue and it wasn't enough to make me not want to read more!
Can't wait for the next book
before you go be sure to click on the banner to see Misty's guest post and the list of blogs in the blog tour and check out Misty's giveaway
Giveaway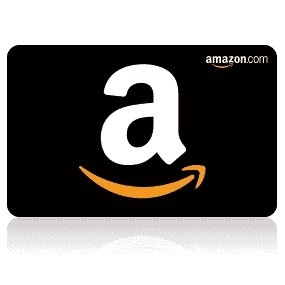 To celebrate her tour, Misty is giving away a grand prize of a $50 Amazon gift card!!
Click below to enter. Be sure to comment on this post before you enter to claim 9 extra entries! https://promosimple.com/ps/c8e4